Holocaust Memorial Day 2023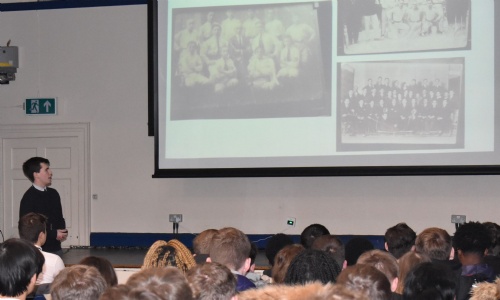 Year 13 students Max and James have been leading the school in marking 'Holocaust Memorial Day' with a series of assemblies across all key stages. They were involved in the 'Lessons from Auschwitz' project run by the 'Holocaust Educational Trust', a national scheme where two sixth formers are chosen to visit the former Nazi run camp in occupied Poland and then share their experiences with the rest of the school.
Taking part in the programme and completing the necessary steps means that both Max and James are officially ambassadors for the organisation, and will have the responsibility of carrying on sharing the lessons learnt from the Holocaust, not just in Borden but beyond.
To find out more click here: https://www.het.org.uk/ambassadors/about-the-ambassador-programme