Year 7 Kent Cup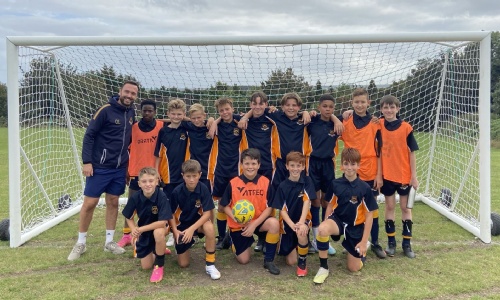 Leigh Academy 2 vs Borden Grammar 4
Our amazing Year 7s made it two wins in two games with a 4-2 win away at Leigh Academy. The boys started off a bit shaky conceding two early goals. However, they showed they don't only have exceptional footballing ability, but the composure to not panic and carry on playing the way we want to play. We dominated the game and were creditable winners in the end booking our place in the next round.
I am very excited to watch them grow and develop as a team and have no doubt we will have a very strong season.
Shout out to Finley F scoring all four goals and Miles S for some excellent saves to keep us in the game.
Mr Longhurst
PE Department