The final total is in!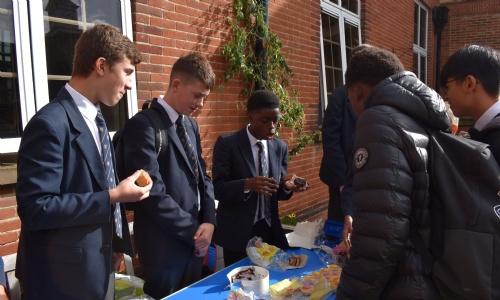 During the week beginning Monday 26 September 2022, both Year 10 and Year 11 tutor groups held cake sales everyday raising money for Macmillan Cancer Support as part of their Coffee Morning fundraiser. Macmillan do whatever they can to help everyone with cancer live life as fully as they can by helping people directly, giving the right support at the right time, with practical information and support about money, family and work.
Mrs Carter started running these in memory of Mr Vafeas, a previous headteacher at Borden Grammar. This year was also in memory of Mr Jenkins, a former pupil and previous Head of Science. The final total is in and just over £330 was raised for this most worthy cause.