Expectations
It is important that parents and students understand the crucial importance of maintaining good attendance. The diagram on this page is calculated directly from Borden's results in 2021. It also reflects an identical, if not even more pronounced, pattern in previous years. It is absolutely clear that attendance above 95% has a direct impact on progress and outcomes for students and attendance below this amount will start to impact negatively.
It may seem like stating the obvious but turning up and trying are the two biggest markers for success at school. So, please help us to help your child be in school as much as possible.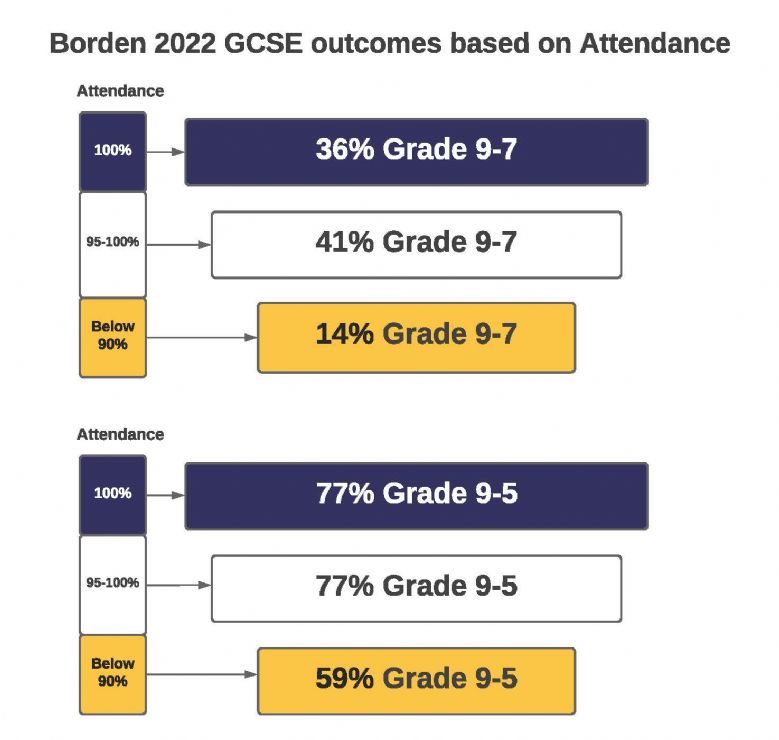 Covid affected the number of students who got 100% attendance that academic year, which is skewing the results slightly.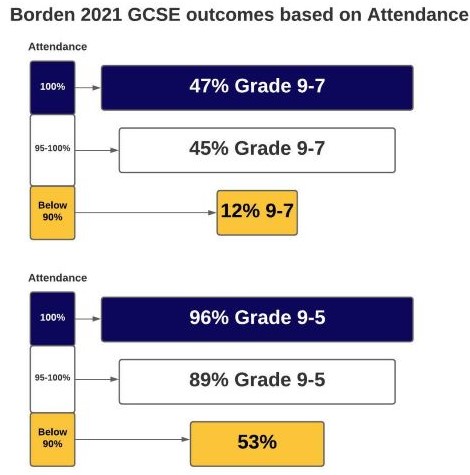 x