Dear Parent or Guardian
Easter is traditionally a time of reflection and, being of a certain age, I remember being at university when D:Ream came out with "Things can only get better". With continuing Covid outbreaks, the cost of living crisis, industrial action across almost all of the public sector and shortages of labour across multiple sectors, it feels like D:Ream may be due for a revival (although I think Professor Brian Cox may well have left his musical career behind)…We've certainly had our own share of disruption at Borden and I would like to thank parents for their continuing patience and support this term.
In contrast to the national picture, things have continued to 'get better' at Borden. Our new building is moving at a pace and, if you're interested, we will shortly be updating our expansion pages to include some of the most recent pictures of developments. Our 'Bagel Breakfast Club' has grown with a regular stream of 80 or more students accessing their free healthy breakfast every morning. Our 'World Book Red Nose Day" event focusing on mythical or fairy tale books included students dressing up across all year groups, with the 6th form taking part for the first time this year. Again, I would recommend you take a look at the gallery photos to see some brilliant costume efforts.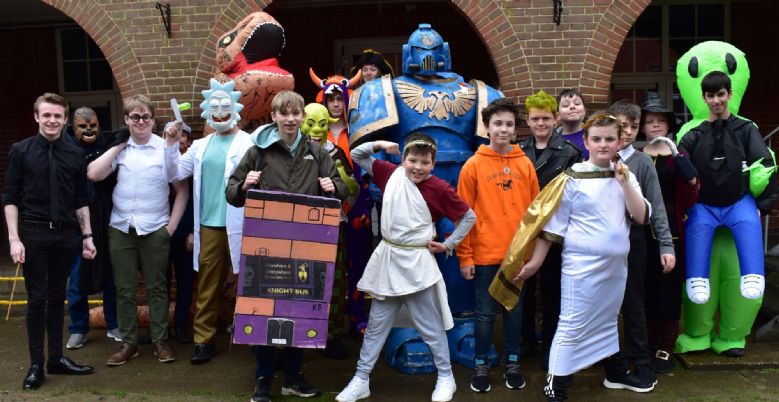 Congratulations to year 10 who won the local annual rugby tournament, whilst a huge number of students have represented the school in a variety of sports across year groups. Our first live school concert since Covid took place this term, with choirs, orchestra and individual performers receiving huge acclaim from the many attendees. We've also had visits from primary schools as well as science outreach work taking place in an effort to expand Borden's borders. The ski trip was a welcome return and looked amazing; it almost passed without incident with a member of staff being the only unfortunate injury!
So what next? Excitingly, the music and drama department has started planning "We Will Rock You" as our school show for the summer term. Planning has taken place for the Montpellier trip and we are already thinking about Barcelona for next year. Many of our year 10 parents attended the Duke of Edinburgh introduction evening, with a large number of students joining up to do their bronze award. And then there's our exciting new staff addition starting for a day a week after Easter; "Hazy" our own Borden therapy dog.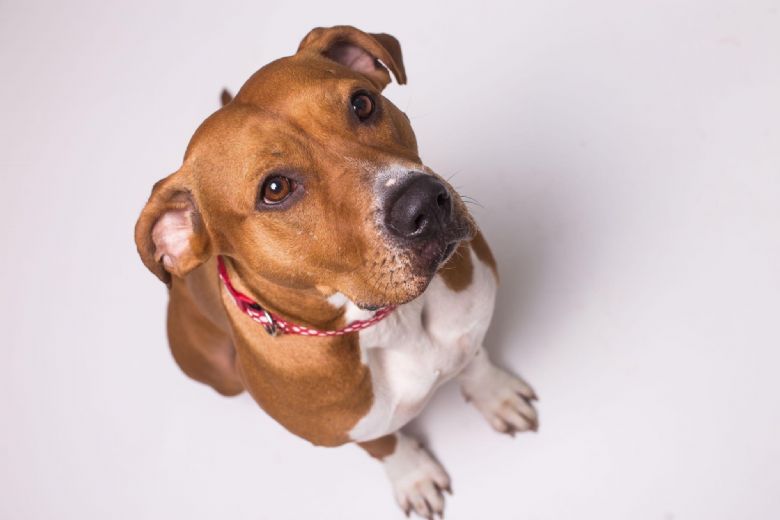 We will also do a little surveying of views during the summer term, with students, staff and parents being given an opportunity to give feedback. We are particularly interested to gather parent views on the hybrid parent evening model we currently operate in order to support our planning next year.
So, there remains much that we can be optimistic about at Borden. However, as we return after the Easter break, many of our students will be feeling anxiety heading into the summer exam season. They will feel the inevitable pressure to achieve the grades they want and we need to all be there to offer support. Please remind them that a focus on performance rather than improvement can be damaging; the latter being more likely to reduce anxiety and bring results. Referring back to the D:Ream reference, Professor Brian Cox actually started out as a successful Physics student, became a keyboard player in a famous band and has now become one of the most renowned celebrity physicists of our generation. His life story shows that learning doesn't stop at school and is about constant development. He said about learning,
"You dig deeper and it gets more and more complicated, and you get confused and it's tricky and it's hard…but it's beautiful."
So as a final message to all of Borden's year 11 and 13 students who will be working hard this Easter, remember that learning is meant to be challenging, but if you try your best and keep going, 'things will only get better'.
Kind regards

Ashley Tomlin
Headteacher
Success at Maths-Feast
Four of our year 10 mathematicians made their way to the Spitfire cricket ground on Monday 13th March, to compete against other local schools in the Advanced Mathematics Support Programme competition named 'Maths-Feast'.
The competition had four differing rounds, which set to test not only their mathematical knowledge but also their ability to work as a group, problem solve and use their logical brains. They were really put to the test and all against the clock.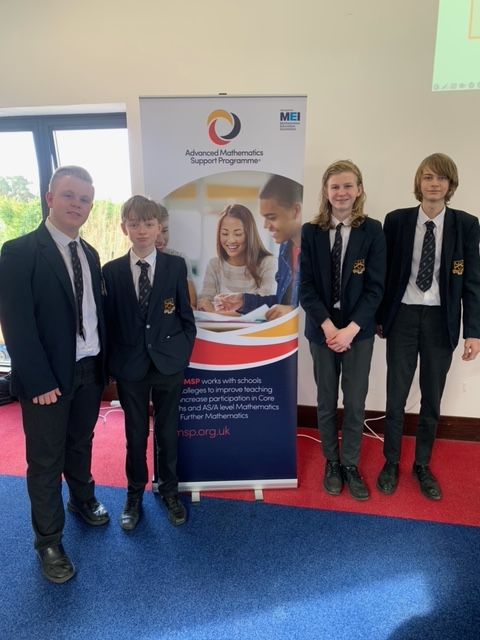 Our four mathematicians this year were Jacob Bendon, Olly Doe, Daniel Martysz & Zachariah Whitehead. The team were impeccable in their approach to the challenges, and managed to demonstrate all the skills needed by the top mathematicians. They worked as individuals, pairs and a whole team throughout the testing day, all to great success as they not only were the Round 2 winners but the overall winners of the day as well.
Well done to the four of them and we look forward to seeing what their mathematical future holds!
Mr Swaffer
Second in Mathematics
Careers in Construction
This term year 9 and 10 attended a Careers talk in the Hall from some of the team at Kier (who you probably know are building our new block). The talk provided our students with an insight into the multitude of Careers in Construction, the varied routes in and progression available and of course touched on the topic most wanted to know about.... money.
We're hoping to arrange more talks in the near future, so if you work for a company who does similar outreach work, then please do let us know or pass my email address on so we can look to bring more of the outside in.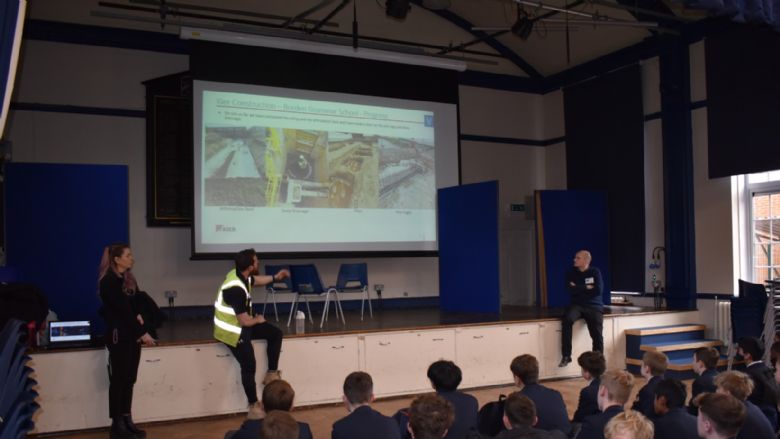 Mrs K Mahoney
Lead teacher for KS3/4 Personal Development
Some words from our Heads of Years
Term 4 seems to have flown by! Tuesday's during form time this term have been all about debates. The students have had different topics such as: Para social relationships, the use of phones in school and whether students should be allowed to sell snacks on school campus. The year group approached these debates with maturity and ensured that everyone was listened to as they shared their personal opinion.
Year 7 will receive their second audit at the end of this term and once again I am impressed by the incredible efforts across the year group, a large number of students have made improvements in their achievement, classwork, behaviour and homework. Next term we will focus on time management and organisation, year 7 will also have their first parents evening in which teachers have the opportunity to meet with parents/guardians to share the progress the year group have made so far.
I would like to give a shout out to 7MD who are the Term 4 form competition winners! Well done boys, I hope you've enjoyed your non school uniform day and sweet treats.
Have a lovely Easter break!
Miss Irinoye
Head of Year 7
Now that Options exams and GCSE subject choices are made, year 9 have enjoyed a quieter second half to the Spring term. We have covered a wide range of topics in form time, mainly centred around internet safety and the importance of considering the source of content posted online. 9CS followed this up with an excellent form assembly on Online Safety. Students also took part in the first Vertical Tutoring day, working with students in years 7 and 8 to consider how a House system might be reintroduced to the school. An astonishing amount of achievement points have been awarded across the year group and students will be rewarded for their efforts in the final week of term - at the time of writing, 9PDR are runaway leaders of the interform competition! A polite reminder that students should be wearing full uniform in school every day - ties, blazers and school shoes included - and fully equipped for learning. Best wishes to all year 9 students and their parents/carers for a restful Easter holiday before we begin the final term of KS3.
Mrs. Edwards
Head of Year 9
Year 11 have been moving ever closer to their final run in for their upcoming GCSE exams. All students undertook a successful period of mock exams at the beginning of term 4 and the effort, commitment and motivation to achieve from the vast majority was exceptional. It has been fantastic to see many students adhering to the advice and support that has been received this year in relation to study timetables, revision methods and the use of past paper questions to support their progress. Since their November mocks there has been clear progress made in relation to outcomes and confidence across the curriculum and I look forward to sharing the final run in with pupils as they push towards positive outcomes in their final exams. The increased maturity and drive has certainly not gone unnoticed by staff and as a thank you and congratulations, year 11 were awarded with a non uniform day and a free breakfast on Friday 24th March. Myself and Miss Powell were lucky enough to be able to share a tremendously positive experience with the pupils by handing out the breakfast items and I hope the feeling will be just as positive at results day in August. Well done year 11, keep on pushing through to the end!
Mr Weller
Head of Year 11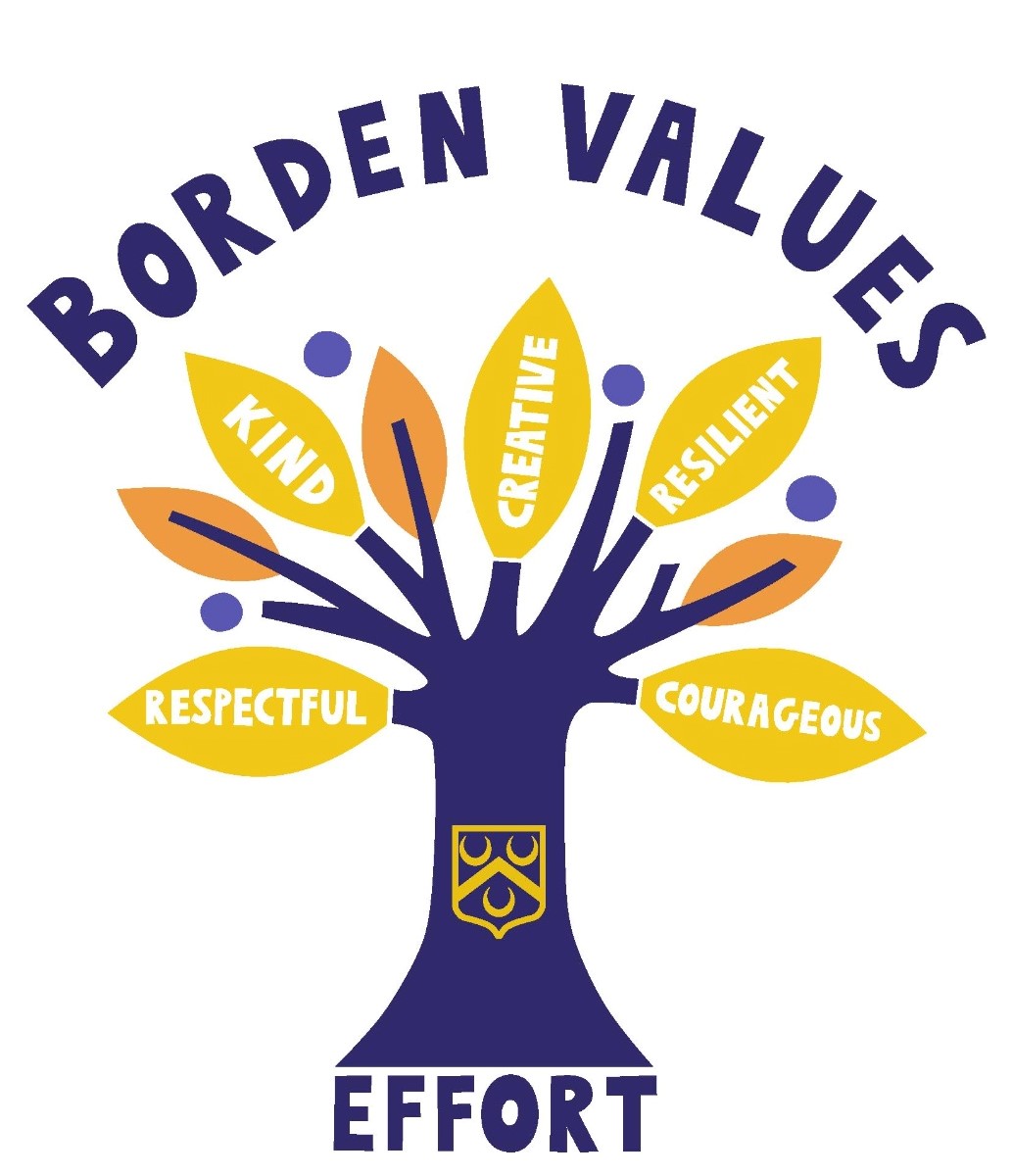 Library and resource centre news
Accelerated Reader
Congratulations to the year 7 and 8 students that achieved their Spring Term Accelerated Reader Targets. Certificates and prizes will be given out when we return in April, it was good to see so many boys reach and exceed their targets. Remember any books you read and quiz on over the Easter break will count towards your Summer Targets.
Year 7 Book Buzz Bookmark Competition
Congratulations to our Bookbuzz Bookmark competition winners, one winner was picked by Miss Irinoye from each year 7 form. The winning bookmarks have been reproduced and are available to all students in the library.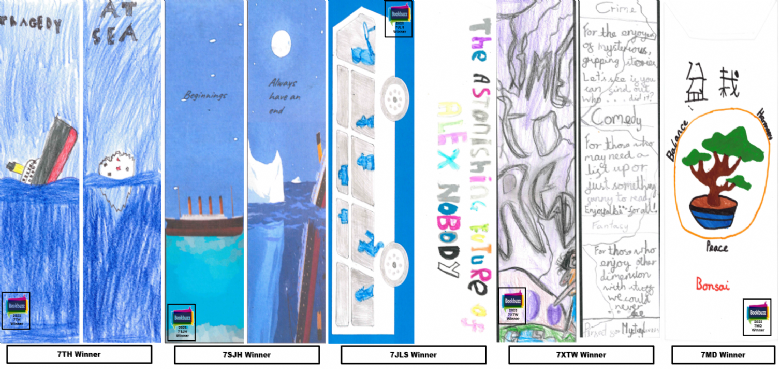 "I like books that aren't just lovely but that have memories in themselves. Just like playing a song, picking up a book again that has memories can take you back to another place or another time."- Emma Watson
World Book / Comic Relief Day 17th March 2022
This year we combined World Book Day with fund raising for Comic Relief, thanks to the generosity of students and staff we raised over £680. Many thanks to the students and staff that dressed up for the day, it was good to see all years taking part.
Mrs Hall
Library Manager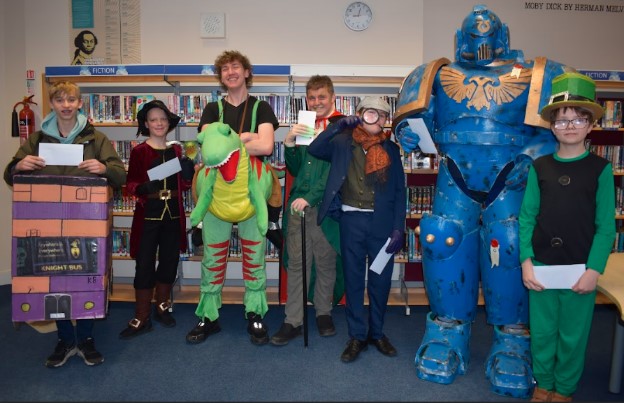 Year 7-13 winners picked by the Heads of Year
Congratulations to Mr Holley whose Thor costume was voted Best Teachers costume by students.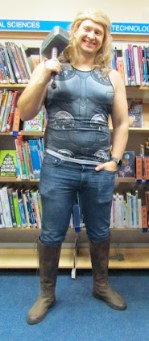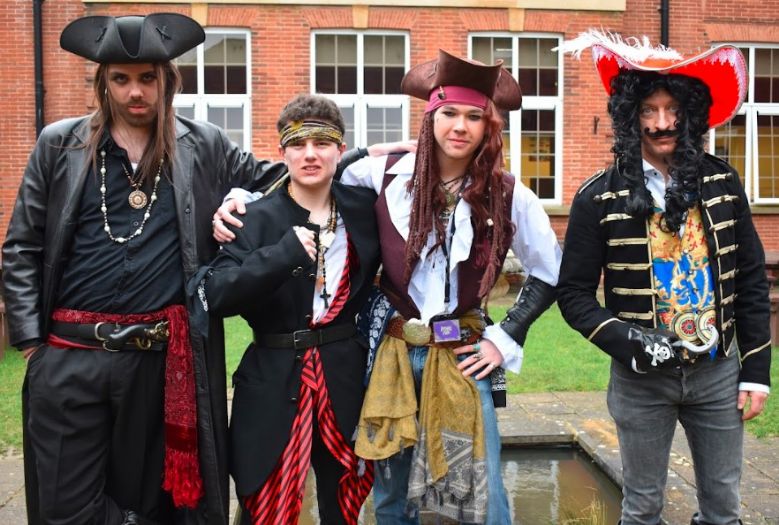 Swimming Championships
Well done to Max Goodyear in year 7 who competed in the Kent County Championships 2023 at the London Aquatic Centre London in the Boys 50m Butterfly. He has been training weekly at the LAC for the competition and said it was a fantastic experience to any other gala he had participated in. The event was Live Streamed on YouTube complete with commentator and live rankings on the screen. We are pleased to report that Max made it into the Kent Champions and came 4th in his heat and achieved a new personal best time of 37:41 seconds. He came 12th overall in his age group for Kent so didn't make it into the finals, but he said he's so happy with his time and that he got to do this.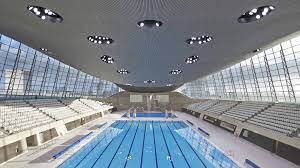 Religious Studies Department
Year 7 have been delving into 'Holy Week', and its significance for Christians. They have looked at the impact of the 'Last Supper', the lives of Judas and Peter and of course the death and resurrection of Jesus. After the break they will look at how the early church established itself. Year 8 have been studying Sikhism; this term they have looked at a wide range of topics from family life, martial arts and how Sikhs make moral decisions. On returning from the break they will investigate how in the Christian faith so many denominations came about, their similarities and differences as well as different styles of worship. Year 9 have continued their in depth studies of Islam, including using the 'Breadwinner' to explore different aspects of Islam.
For our GCSE groups the work continues in earnest; year 10 have nearly finished their first part of the course – they have had to cover lots of knowledge and they will start the process of honing their exam skills for mocks that will arrive much faster than they would like! As for year 11, their first GCSE exam is on May 15th; many will be revising over Easter and also attending the Revision day in the holidays.
In addition, over the break the BBC are showing a tv show called 'Love, Faith and Me'. It is about love, relationships, family life and having children. Each episode takes a personal story from a different faith. A couple of episodes are already available on the i-player but all the religions covered are studied at Borden just in case (but let's hope not) it's a rainy holiday!
Finally, the whole department would like to wish everybody in our community well over the break, whether it's marking Easter, Passover, Ramadan, Vaisakhi, spending time with friends or family or simply having a rest whatever you have planned, we hope it goes well.
Mr Sherwood-Farnfield
Lead teacher for Religious Studies
Rewards Breakfast
As part of our rewards and recognition programme, we invited 48 students to breakfast to celebrate that their form tutors had nominated them for displaying our Borden values. Very well done to them all.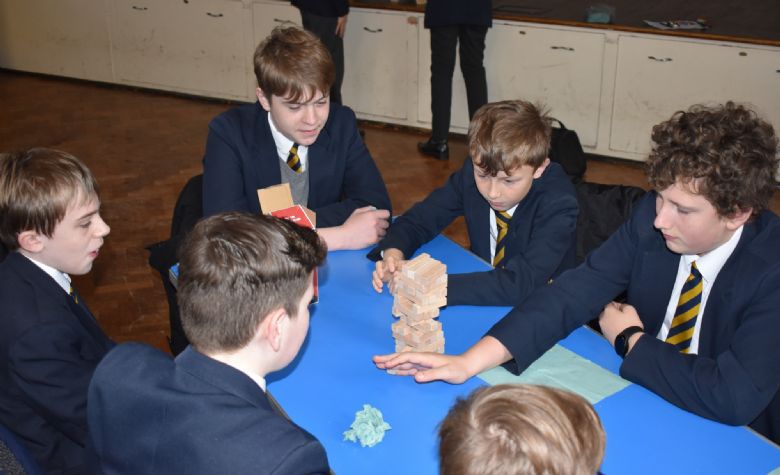 Mrs M Brooker
Assistant Head
Safer Internet Day

The focus of Safer Internet Day was delivered as part of a three week focus that Borden has had on dealing with some of the wider issues around messages our young people receive from a range of sources in online spaces. During form time, tutors have been delivering material to enable students to discuss and reflect upon echo chambers and algorithms; freedom of speech and hate speech; online manipulation with influencers and fake news; the differences between sexism, misogyny and misandry; legislation and protected characteristics, inclusion and diversity.
To support online safety we would also like to remind you of a couple of useful sites:
Internet Matters - this site has a useful page on supporting parents and carers with step by step guides to setting up parental controls on devices.
https://www.internetmatters.org/parental-controls/
Internet Watch Foundation - this site has a useful page for reporting harmful content.
https://reportharmfulcontent.com/
UK Safer Internet Centre - this has a fantastic page where parents and carers can access guides on digital technology and the guide on social media is particularly worth looking at.
https://saferinternet.org.uk/guide-and-resource/parents-and-carers
Mrs M Brooker
Designated Safeguarding Lead
Skiing Trip

The February holiday saw the return of the annual school skiing trip after a three-year break and what a trip it was!
43 students and 6 staff travelled to Artesina, Italy, and enjoyed fantastic weather with beautiful blue skies whilst skiing in the Mondole Ski resort. There were a significant number of beginner skiers as a result of the break but everyone of them made amazing progress in such a short time. During the evenings various activities took place including a quiz, bum-boarding with hot chocolate and cake, a pizza night and 10-pin bowling. I am very proud of what the students managed to achieve during the week and their behaviour at all times was what we would have expected. At the end of the week, all students were presented by their skiing instructors with a medal and a certificate. Well done! Please see our website gallery for further photographs from the trip.
Mrs E Carter
Skiing Trip Leader
The Oaks Infant School visit
On Thursday, 94 year 1 students from The Oaks Infant School visited our school. Their current topic is architecture, and they wanted to visit the wider community and look at the historic parts of our school. They all had their own clipboards and drew parts of the building such as the clock tower and the arches in the quad.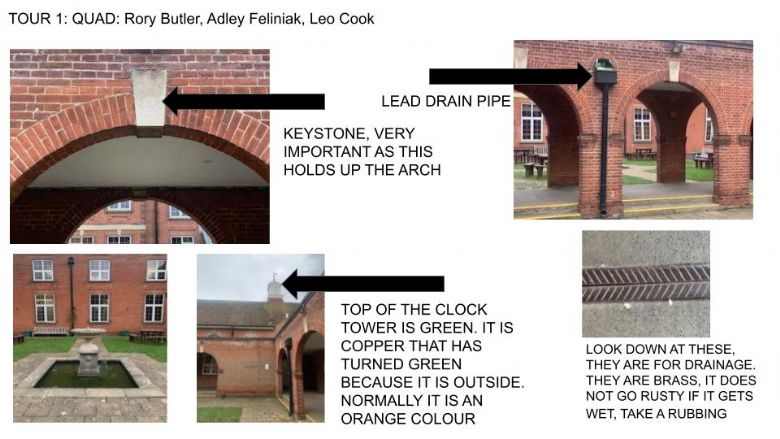 It was a pleasure to welcome them and a huge thankyou to the Year 8 students that were fabulous helpers: Rory Butler, Adley Feliniak, Leo Cook, Oscar Haynes, Leon Metcalf, Obi Okoro, Charlie Page, Aiden Simms and Ivo Tsankov.
Mrs D Johnson
Lead teacher of Design Technology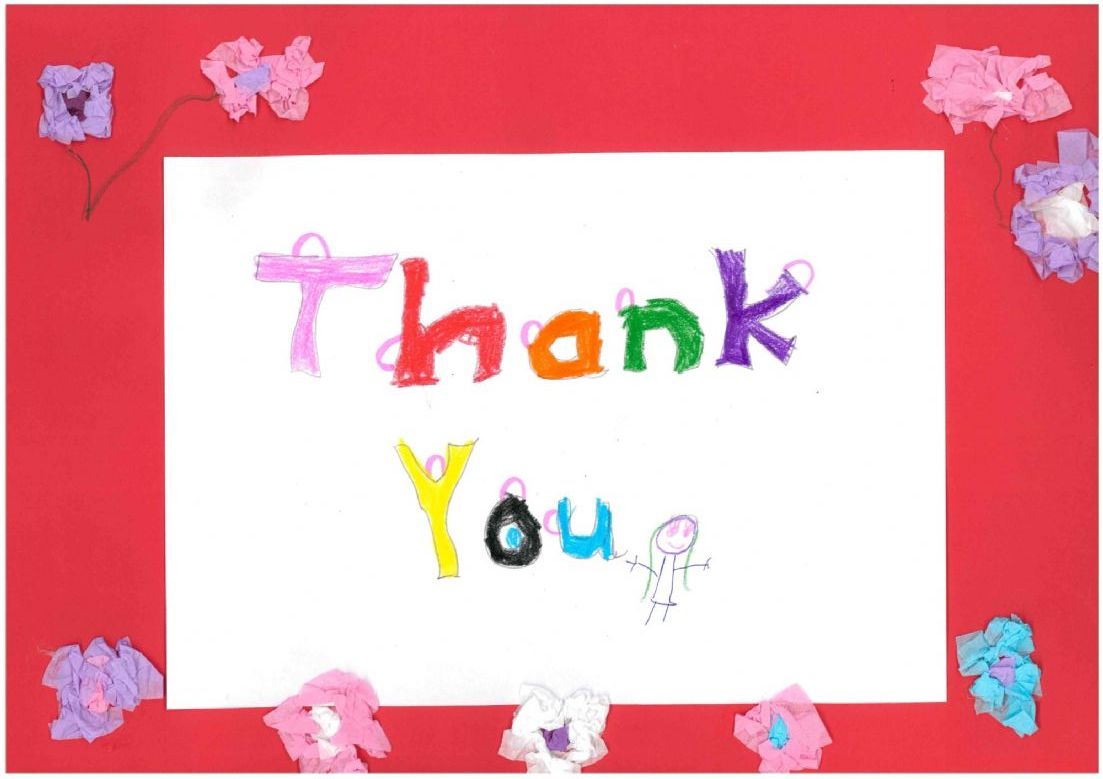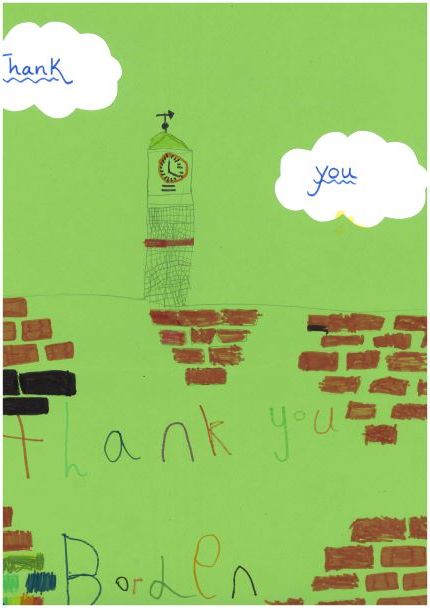 PE Department
Extra curricular sport continued to focus on hockey and rugby this term. It has been great to see many students attending the relevant extra curricular clubs regularly, developing their games and benefitting from the external coaching on offer. Within fixtures, all year groups have participated in fixtures with mixed results but the same incredible effort and attitude throughout. Congratulations to year 10 who won the Swale Schools Rugby tournament held at Sittingbourne Rugby Club as well as the 1st XV who produced a clinical performance to beat local rivals QE in Faversham. Next term the focus shifts on to summer sports with a soft ball cricket club on offer on Mondays after school as well as Swale schools athletics events in the diary, held at The Sittingbourne School each Wednesday in term 5.
Mr Weller
Head of PE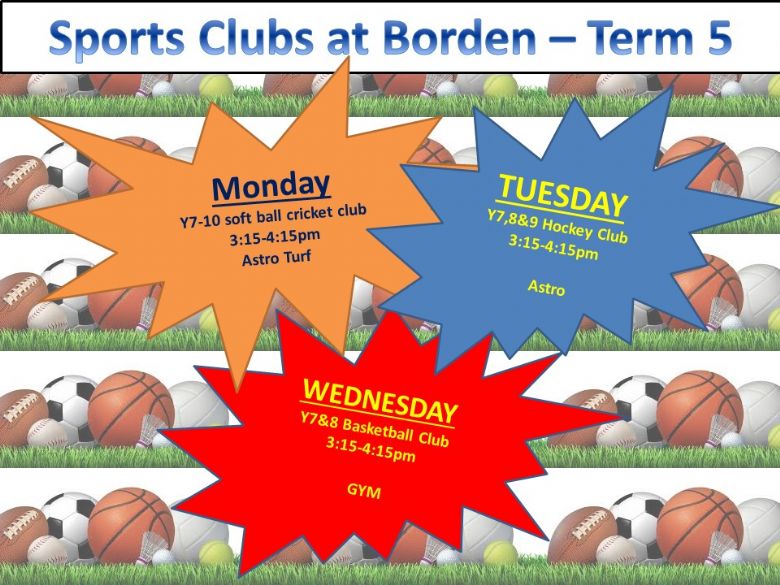 The William Barrow Charity
On his death bed in 1707, Borden farmer and landowner set up a charity to use the rental from his properties for the relief of the elderly poor in the parish. Whilst it's purposes and governance have changed significantly over the past three hundred plus years, it still exists to aid the people of the parish who are in distress or in need of relief. It has also developed a role in supporting the education of young people from the parish. The original Borden Grammar School – on the corner of College Road and Riddles Road - was built and funded by the Charity in the 1870s, and the land the present Grammar School is built upon was bought by the Charity to enable the transfer of the school to a more central location in the 1920s. The Charity continues to provide financial support to the Grammar School, as well as the village primary school, and provides significant annual grants to students from the parish going on to further education post-18 – be it university, further education or apprenticeships.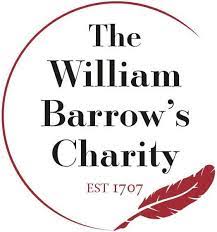 Two of the current Trustees of the Charity have served as Chair of Governors at the Grammar School in recent times and the Charity values its longstanding connection and relationship with the school. We are therefore delighted that we will be funding annual School Values prizes for Years 7 – 12 to further continue our association with the school.
Psychology news
The year 12 psychology students took part in the 'Egg baby' project this term. This involved the students carrying around an egg (the egg simulates a baby) for seven days. The students took on the role of the main caregiver, they had to keep a journal for seven days linking Psychology attachment theory. I have to say overall I was impressed with how well the students got fully involved in the process. Some students that stood out in particular were Ben Proctor and Jaimee Da Costa Grant form Miss Morelli's class and Nandi Manyonga and Max Hastings from Ms Powell's class. Well done to these students, they have earned a small prize of a set of flash cards.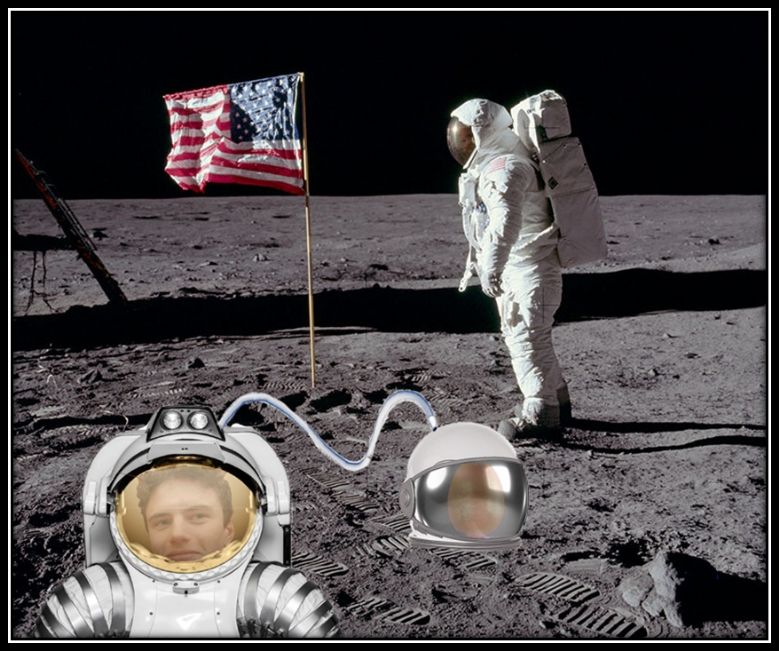 Moon image: Ben Proctor took his egg baby to the moon.
Miss Morelli
Head of Psychology
What does the Parent and Friends Association (PFA) do?

After a quiet couple of years due to Covid and its aftermath, the PFA is keen to re-establish regular activities and events that can help support and raise funds for the school. Over the next few months, we will be getting in touch to let you know how you, as parents or carers, can participate in, and contribute to, these events.
For now, we wanted to take this opportunity to remind you of what the PFA does. Our key function is to support the schools and its students. We do this in various ways. Past events have included: the Year 7 tea parties, where new students and their parents or carers get to meet each other and form tutors, in the first few weeks of their school life at Borden; quiz nights; local interest walks and participating in the Christmas fete. The PFA also provides refreshments at school productions, lower school parents evenings and various open evenings. A large part of what we do centres around fundraising - through raffles (including those for the wonderful Christmas hampers provided by the staff), silent auctions and through our lucky numbers scheme, where participants not only help to support the school, but can also win cash prizes.
The money raised by the PFA has funded furniture in the library, posters and placards celebrating our school values around the building, and contributed towards the cost of the stage curtains, sports equipment and the school minibus. We will be working closely with the school to find out where future funds can best be spent, and will keep you updated.
Please look out for communication regarding upcoming events and how you can get involved.

Mental Health guides and services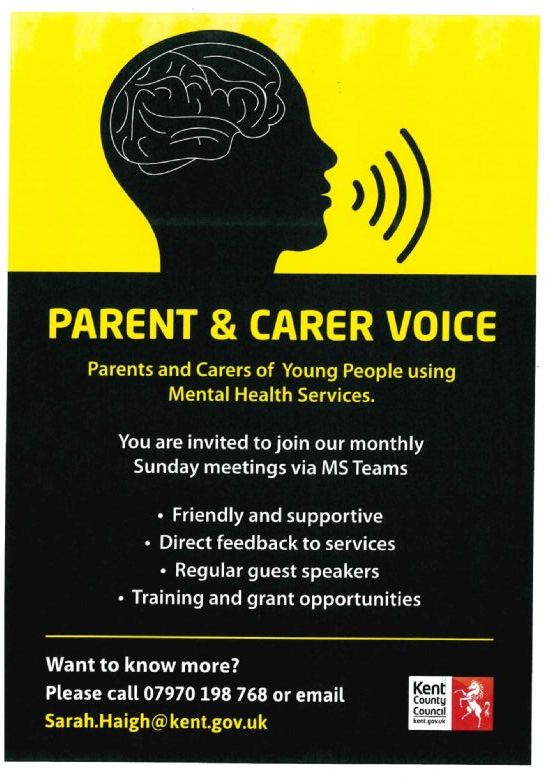 Secondhand uniform shop
Can you help us and the environment by supporting our second-time-around
uniform shop?
We are keen to take our recycling further and start a second-time-around
uniform shop. This will enable parents and carers to donate items of Borden
uniform to the shop but more importantly to help the environment by buying
from the shop for a small donation.
Our second-time-around uniform shop gives families the opportunity to spend
their hard earned money on the essentials rather than on an expensive new
uniform.
Donations can include: blazers, trousers, shirts, ties, jumpers, shoes, PE kit
and winter coats.
We please ask that all uniform items are washed before donating. Thank you.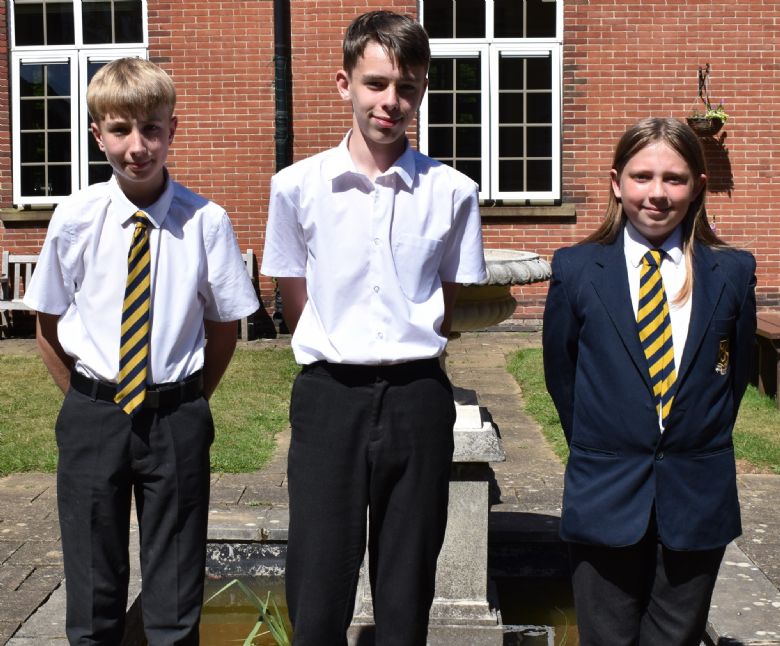 Mr Swaffer is currently training to run the London marathon on Sunday April 23rd. After obtaining a place in the ballot after 8 years of trying, he said 'the fates had clearly decided this was my year! After being the heaviest and least fit I can remember, this was the year where the challenge of the marathon was laid down to me, and he had to take it up!'. After training himself from nothing (saying he was struggling through 5k) to much longer distances including running home to Maidstone from school the other week, he is in the final stretches. Whilst he will tell you there is plenty of running still do until the event on Sunday 23rd April, Mr Swaffer has decided to fundraise for the Evelina London Children Charity, due to the impressive treatment and care they provided for his niece in her recent years. He said, 'My brother and his family have only good things to say about what they provided to them during a difficult time. So I would like to give back to a charity that is extremely close to our hearts...''I know that these are difficult times, but if anyone can spare anything to help the Evelina and encourage myself over the line as best I can, I would greatly appreciate it. Don't forget if you are around on the day in London to keep your eyes peeled and give me a shout of encouragement if you can as well.'
So, if anyone within our community would like to help push Mr Swaffer closer towards that finishing line, and donate to a good cause, they can do at:
Justgiving website: www.justgiving.com/fundraising/swafferlondonmarathon2023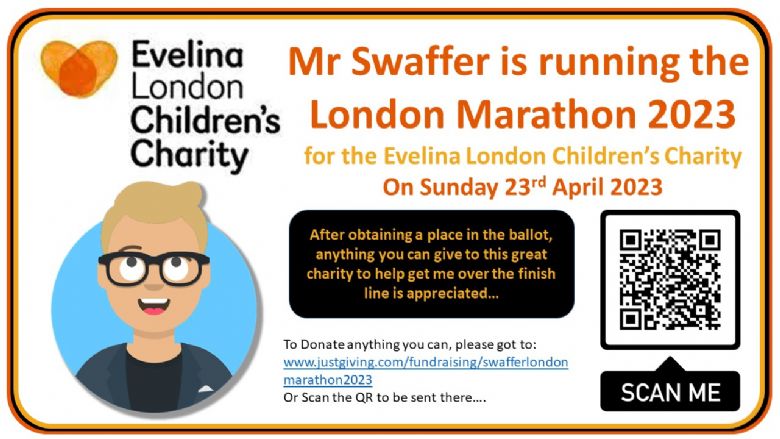 31 Mar 2023

As part of our rewards and recognition programme, we invited 48 students to breakfast to celebrate that their form tutors had nominated them for displaying our Borden values. Very well done to them all.
21 Feb 2023

We would like to advise you of a scheme that is operating by Citizen Advice and is supporting people in Kent who are struggling financially or need support to manage the rising cost of living through its new Money Advice Hub. The service is completely free and confidential. People can access the ser...