Notice of 2022 OBA Annual General Meeting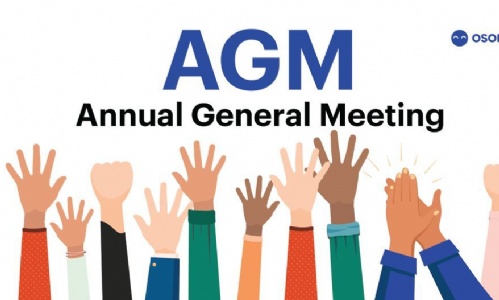 Please note that the 2022 OBA AGM will be held through a Zoom meeting on Friday 23rd September at 7:00pm.
All members are welcome to attend the meeting. If you wish to attend, could you email admin@oldbordenians.co.uk to enable the agenda and any supporting documents to be sent to you in advance. Also we will send you the link required to join the meeting via Zoom.
All documents will be published on this website after the AGM.