School Prefect Team
Following a record number of applications from Year 12's I would like to take this opportunity to introduce you to the new senior prefect team for 2021/22. School Captain: Thomas Blackmore Vice Captains: Temi Olayinka, Joseph Fowler, Luca Ascheri, Gabriella Deevoy Senior Prefects: Tom Fassenfelt, Shaharyar Sikander, Tiegan Purchase, Ciaran Higgins, William Burnett. These students will be working alongside the other twenty prefects on projects across the whole school from September. I hope the wider student body will support them by getting involved in the initiatives and ideas they implement over the course of the next academic year.

Mr C Brinn Head of Sixth Form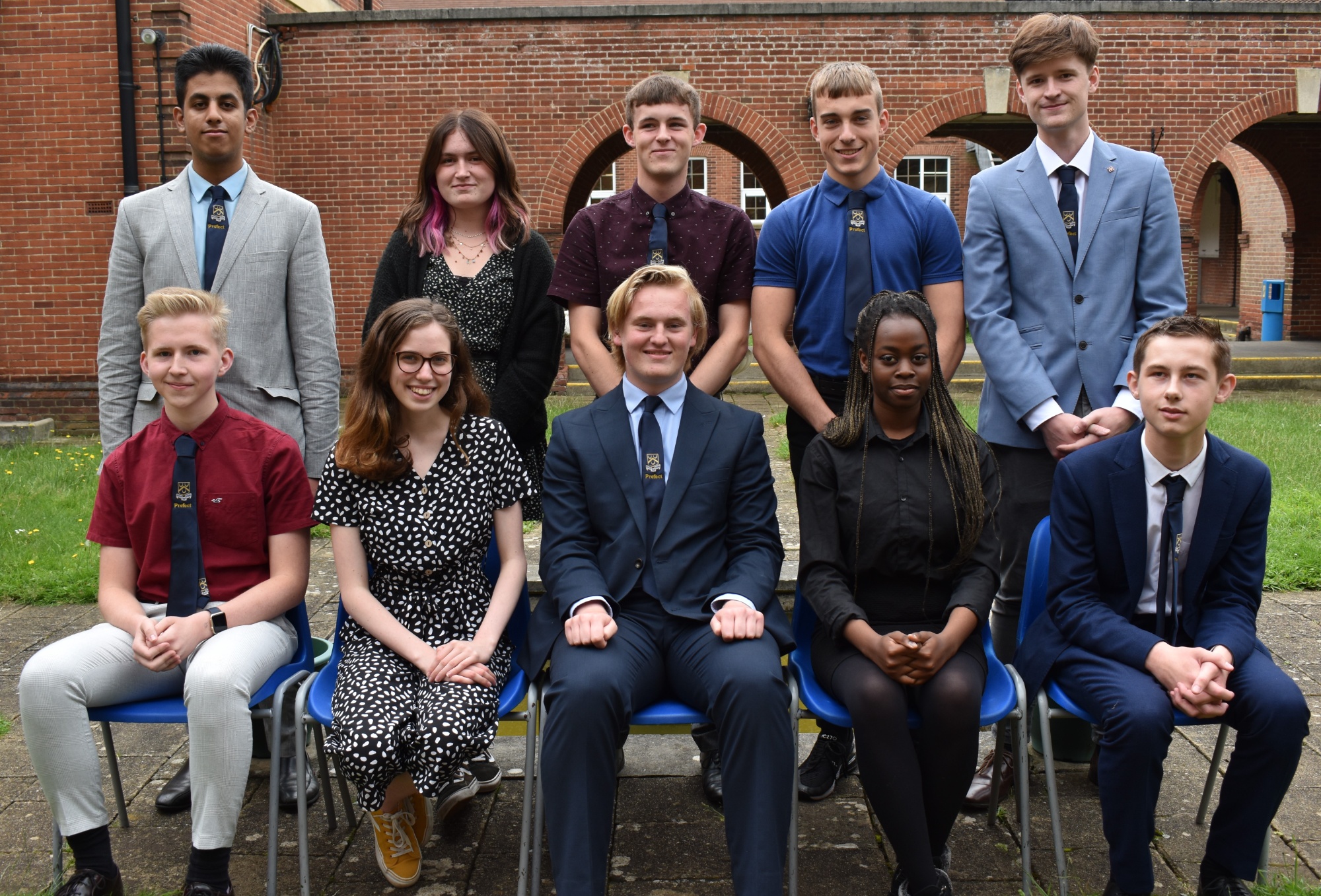 Some words from our new School Captain
When I joined Borden back in 2015 the sense of community - blended with tradition - was strong and that was one of the main reasons I chose Borden. The staff were welcoming, and the facilities offered to me were first class. I hope that if you are planning on joining the Borden boy's community or have already joined, you also feel this strong sense of community and tradition when walking around.
In previous years, the role of Prefects and Senior Prefects has been more blurred than perhaps it should have, but the future is bright for the student body, and I hope to continue its success. We want to be visible, approachable, and understandable. You may already be aware of your form Prefect, and it's really important that you take great notice in what they have to say as they can provide valuable knowledge and tips on how to be a successful Borden student.
Being that we are a Grammar school there is a strong focus on mainstream academic success, but this must not and will not take anything away from the Arts and extra-curricular activities. Borden will offer you a vast array of Arts and club opportunities for you to take part in and enjoy. Borden is here to cater for your every academic, extra-curricular and sporting needs. In the words of our Headmaster, "Borden is a purposeful school which is entirely focused on striving forward together."
I have got a splendid team of Vice Captains, Senior Prefects and Prefects who are as important as each other and will help keep the student voice heard amongst the school community. We hope to get the opportunity to speak to lots of you during our time and remember Nitere porro!
Thomas Blackmore
School Captain of Borden Grammar School